Popular Instagram content creator, Amarachi Amusi, better known as Ashmusy, has debunked rumors of being romantically involved with politician Dino Melaye.
Speaking in a recent interview, the brand influencer and serial entrepreneur clarified that she has no personal relationship with Dino Melaye.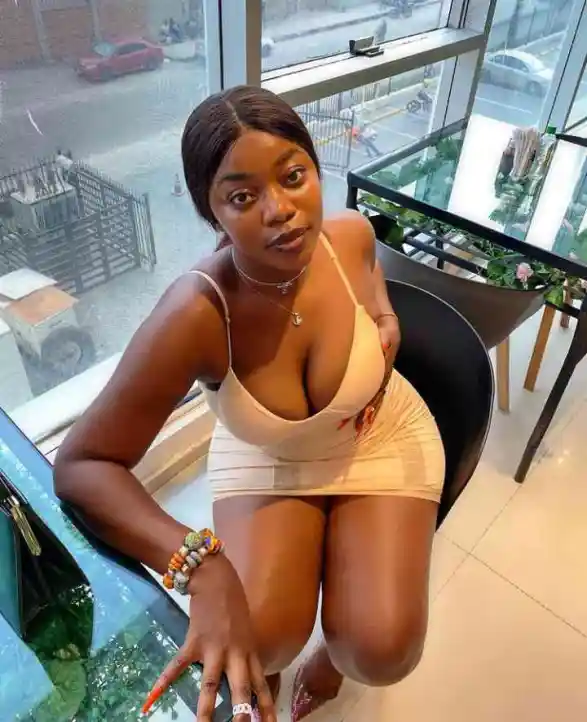 Recall that a while ago, Ashmusy and her colleague Nons Mirah were alleged to have had group intercourse with Dino Melaye after Nedu on his Honest Bunch podcast claimed he caught two famous influencers having a threesome with his wealthy friend in Abuja.
Although Ashmusy refuted the allegations at the time, she again addressed the issue during the recent interview when asked about her relationship with Dino Melaye.
She maintained that she has never met the politician and never dated him as rumored. She emphasized that she does not know him personally but only sees him online.
In other news, popular Nollywood actress, Etinosa Idemudia has tackled African parents who are in the habit of emotionally blackmailing their children.
The mother of one, in a tweet shared on Thursday, May 11, expressed her disapproval with parents who use emotional blackmail as a tool to control their children and get them to do their biddings.
According to Etinosa, African parents have a way of making their children feel guilty whenever they make decisions that they don't like, by reminding them of the sacrifices they made to care for them.
Probing such parents, the thespian asked if their children asked to be born in the first place.
She tweeted,
"African parents need to stop the emotional blackmail tbh. I raised you, I sacrificed for you. I don't understand, who brought me here in the first place? Who put me in the position to need sacrifice. Kanayo Kanayo?"