Controversial Nollywood actress, Judy Austin has taken to social media to brag about God's love and faithfulness in her life.
The thespian, who is the second wife of actor Yul Edochie, is seen in a video that was posted online expressing gratitude to God for always loving her and fighting her battles.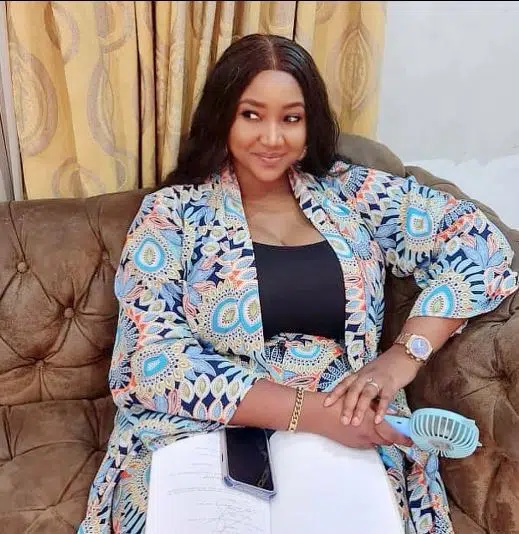 She recounted how God saved her and her baby during childbirth, stating that she gave birth when it seemed like it would not happen.
"I don't know where to start from, God loves me so much. I know it might sound strange to a lot of people, but God loves me so much. I don't know if he loves everyone as much as he loves me. They say it's he who wears the shoe that knows exactly where it pinches. It is only me that knows, just me."

"God loves me so much, he has continued to fight all my battles. I want the whole universe to worship God with me because he has been awesome. You don't need people's validation once you have God's validation in your life; you are good. If you are with God, you are the majority."

"I gave birth when it seemed like it wouldn't happen. He came through for me, he made sure that I am fine and that I came home with my baby and that we both came out alive. Go and ask around, so many people have died from this, but I went through it and came out bouncing, dancing, and laughing every day," she said.
Her husband, Yul Edochie, who agreed with his wife's testimony of God's faithfulness to her, shared the video on his Facebook page with the caption, "Ijele, Judy Austin breaks silence, shares her story."
This comes weeks after the actor lost his first son with his first wife, Kambilichukwu, to the cold hands of death.